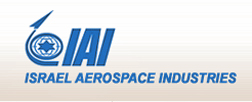 Earlier this month, Israel Aerospace Industries (IAI) revealed their compact Phased Array SATCOM for the ground soldiers.
The ELK-1882A "On-the-Move" (OTM) Personal SATCOM micro-terminal provides personal bi-directional voice and data communication for lower echelon ground combatants.
Designed by IAI's ELTA Group, the ELK-1882A micro-terminal comprises a phased array antenna, a Software Design Radio (SDR) module, and an energy module or battery-pack. Operating in Ku-band via commercial geostationary communications satellites, the unit complies with ITU spectrum density regulations and commercial communication satellite operator standards. Optional applications include VOIP, telemetry, SMS, narrowband communication and relay capabilities, such as combat voice network SATCOM backhaul.
In today's dynamic battlefield enabling continuous OTM communication for lower echelon Special Forces and dismounted soldiers, as well as for platoon, company and battalion commanders is imperative. Operations of independent small forces frequently take place in locations which are Beyond-Line-Of-Sight (BLOS).
At the present time, these fighting forces rely on either Line-of-Sight (LOS) systems which cannot provide continuous and reliable communications, or on mobile or static BLOS systems. The micro-terminal BLOS OTM system enables the existing gap between legacy LOS tactical radios to be closed and allows for an extension of the current soldier communication network to OTM BLOS. The system is designed for BLOS operations of either mounted or dismounted ground forces. In addition, the same phased array antenna technology is adapted to combat vehicles and airborne systems, using a conformal antenna system.
Mr. Nissim Hadas, IAI Executive VP & ELTA President, explained that the lack of adequate technical solutions has, up until now, impaired effective real-time sharing of information. IAI believes that this solution and others of its type will propel land warrior networking capabilities into the 21st century.