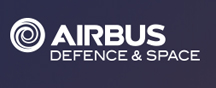 With today´s final touchdown of the Airbus Defence and Space built Rosetta probe on comet 67P/Churyumov-Gerasimenko, one of the most spectacular space missions has finally come to an end—the legacy of Rosetta will keep scientists busy for many years as they analyze the vast and valuable amount of data Rosetta has delivered.
A journey of more than six billion kilometers over ten years was required for Rosetta to reach comet 67P/Churyumov–Gerasimenko. Rosetta made a controlled descent onto the comet's surface and the mission was brought to a close. Controlled hard-landing has become a common way to end the missions of planetary probes. However, while most have been very high-velocity impacts, Rosetta's touchdown was made at a sedate walking pace of 2 km/h. Communications with the orbiter ceased as the comet's surface was reached. However, the huge amount of data the spacecraft has sent to Earth since 2014 will likely lead to new scientific findings for many years following the end of the Rosetta mission.
Rosetta has made a number of significant discoveries that have contributed to our understanding of life and the origins of our solar system. The landing offered an opportunity to gather unique data, including very-high-resolution images, at unprecedentedly close distances.
The spacecraft was launched in 2004. It studied the comet's nucleus and environment as it was moving around the Sun. In late 2014, Rosetta deployed the lander Philae to the surface of 67P. Although the robot ran out of power after 64 hours of operations, it found a rich array of organic molecules, supporting the theory that comets kick-started life on Earth. Rosetta continued measuring the comet's increasing activity during the spacecraft's closest approach to the Sun on August 13, 2015 and made spectacular observations of gas and dust eruptions.
Continuing the study in the year following perihelion, Rosetta has given scientists a full picture of how the comet's activity waxes and wanes along its 6.5 year long orbit. The scientific team carried out new and potentially riskier investigations, including flights across the night-side of the comet to observe the plasma, dust, and gas interactions in this region as well as to collect dust samples ejected close to the nucleus.

Rosetta was a unique mission in planetary science, directly enabling two further missions, Mars Express and Venus Express. Airbus Defence and Space continues to use the knowledge gained on this mission, with the future missions of JUICE benefiting from the hibernation methods and BepiColombo using solar panel heritage.
Michael Menking, Head of Earth Observation, Navigation and Science at Airbus Defence and Space, said, "We are extremely proud to have built this robust and reliable spacecraft which was, and still is, a key contributor to unveiling the secrets of comets and the origin of life. I thank all parties involved in designing, building, running and utilising Rosetta and turning a Mission Impossible into an epic and fruitful space adventure."
Airbus Defence & Space has made available an animated video of Rosetta's rendezvous with the comet, which may be accessed at this direct link.