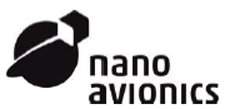 NanoAvionics has received a 3.2 million euros investment — the National "Intelektas LT" grant is allocated for finalizing the development of NanoAvionics Enabling Propulsion System for Small Satellites (EPSS) and EU Program for Research and Innovation — H2020 SME-2 will support EPSS commercialization and pilot customer engagement activities.
NanoAvionics is the first smallsat company in Europe to address the need for a low-cost and high-performance chemical propulsion system for smallsats, which would be compatible with CubeSats. NanoAvionics has been developing this chemical propulsion system since 2009. The EPSS has already passed extensive testing programs, and will have an in-orbit demonstration in June of 2017, when it will maneuver LituanicaSAT-2, which is part of the QB50 mission. It is estimated that the EPSS will prolong the orbital lifetime of LituanicaSAT-2 by the factor of four.
Additionally, it can reach high levels of available thrust and burn duration, permitting smallsats to achieve orbital maneuvering ability, accurate attitude and orientation control, drag compensation, and other missions and roles in orbital flight. The EPSS makes use of a non-toxic fuel that replaces the hydrazine-based propellant used by large-scale satellite technologies and corresponds to the European Space Agency's (ESA) and the National Aeronautics and Space Administration (NASA) Clean Space Initiative. Moreover, it is modular in design and can be integrated with smallsats up to 150 kg.
The EPSS has already gained attention from major satellite manufacturing companies and there are ongoing negotiations with undisclosed pilot customers. Based on the LituanicaSAT-2 experience, the EPSS will be commercially available early next year. The most important application of EPSS for NanoAvionics is to make smallsats significantly more affordable and uncover new applications and markets.
The EPSS will be integrated into its Multi-functional 6U Platform ("M6P") — the next-generation nanosatellite — extending their functionality to become more capable in competition with heavier counterparts. High payload volume efficiency allows the use of up to 4U of the customer instruments for scientific and commercial applications. After initial calculations, it is estimated that NanoAvionics highly integral Multi-functional 6U Platform will allow operation of smallsat constellations with a four times lower budget.