Today's IoT smart devices are expected to stay powered for a long time, driving a change in new-product development.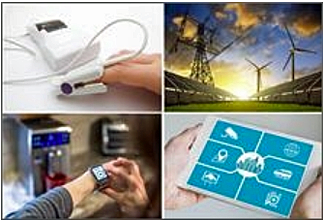 The low-power mega trend is changing the landscape of IoT smart devices, sub-circuits, and batteries. The key to managing power consumption is the ability to measure and characterize device and sub-system power consumption. Keysight offers a broad variety of instruments and software to meet the full spectrum of low-power test needs, from comprehensive design and verification tests to high-volume manufacturing test.
Use familiar bench instruments to maximize the battery life of your devices. When developing low-power technologies or products, your measurement approach and choice of test solutions will dramatically impact the ability to test and analyze your design.

View these Keysight Technologies app notes to learn how you can fully use your familiar general purpose instruments to make informed choices and maximize the battery life of your low-power IoT devices. Obtain the app notes at this direct link...