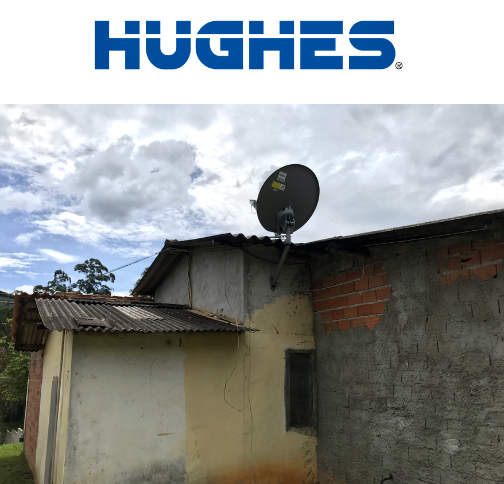 Leveraging the Hughes JUPITER System, the company's VSAT platform designed and optimized for broadband services using Ka-band capacity from the JUPITER 2 (EchoStar XIX) High-Throughput Satellite (HTS), Hughes Network Systems, LLC (HUGHES) is going to deploy Hughes Express Wi-Fi Hotspots powered by Facebook Connectivity's Express Wi-Fi platform in as many as 4,000 rural communities in Mexico in collaboration with Telecomunicaciones de México (TELECOMM)
TELECOMM, a decentralized body under the Mexico Secretariat of Communications and Transportation, works to make telecommunications services available through programs and infrastructure from the Mexican government and third parties, ensuring coverage, quality and affordability for citizens throughout Mexico.

The first Hughes Express Wi-Fi hotspot under this initiative was installed by TELECOMM in the town of General Sandino, where there was previously no high-speed Internet. Home to approximately 300 residents, the town is a two-hour drive from Tuxtla Gutierrez, the capital of Chiapas State in the southern region of Mexico. With Hughes Express Wi-Fi, the community of 70 households now enjoys all the social, economic and educational benefits of broadband Internet access.
Hughes Express Wi-Fi makes affordable, high-speed Internet access available to people in rural communities at prices as low as 10 pesos (50 cents USD) per hour. In Mexico, Hughes offers several ways for consumers to connect to the Internet. Hughes recently launched HughesNet®, its subscription-based, high-speed satellite Internet service for residential and small business users, across the country. Hughes equipment is used for Community Wi-Fi Hotspot solutions throughout Mexico and can be readily deployed virtually anywhere within the satellite footprint, including areas unserved or underserved by wireline or wireless infrastructure.
Mr. Valdemar Zea Sanchez, a citizen from the General Sandino town, said this is the first time he has been able to enjoy a video call with another person. He added that now he can communicate with his son and friends when they are away – a benefit to the community to help all get in touch with relatives in an easier and less expensive way.
Sergio Viñals Padilla, Director General at TELECOMM, added the company is excited to provide under our contract with Hughes the installation and maintenance of the Hughes Express Wi-Fi solution in rural communities nationwide. Hughes satellite Internet will enable more Mexicans to enjoy transformation and social inclusion for the wellness of the population, as defined in the Federal Government Connectivity Program and Social Coverage Program.
Ramesh Ramaswamy, SVP and GM, International Division at Hughes, noted that the agreement with TELECOMM to deploy Hughes Express Wi-Fi hotspots at thousands of rural locations reflects the power of the solution to make affordable Internet access available quickly to help connect the unconnected. Hughes looks forward to working together with TELECOMM to connect more communities in Mexico with this turnkey, satellite broadband service.
Note: Hughes will exhibit at SATELLITE 2020, March 10-13, at the Walter E. Washington Convention Center in Washington, D.C., showcasing how consumers, businesses, governments and communities around the world benefit from the connected experiences enabled by Hughes technologies and services. See Hughes executives at SATELLITE 2020 for the latest technologies and solutions for GEO HTS and NGSO systems; Community Wi-Fi Hotspots and cellular backhaul; aero and maritime connectivity; military SATCOM; the latest in hybrid terrestrial-satellite technologies, and more. For further information, please visit www.hughes.com/sat20