Thuraya Telecommunications Company has announced an agreement with Singapore-based Seven Seas Electronic who will then offer regional technical support to Thuraya's service partners in Asia Pacific (APAC).
This new service agreement aims to speed the response times for service partners who require vital maintenance work, resulting in faster response times for service partners and end customers alike.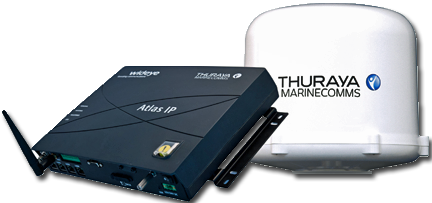 The agreement comes after Thuraya's recent expansion of its maritime portfolio with the launch of Atlas IP, an easy to install terminal that offers managers and crew seamless access to the Internet, enhanced connectivity as well as high-speed onboard efficiency with best-in-class data rates.
At agreed rates, Thuraya's service partners will benefit from around-the-clock access to Seven Seas' fully-trained engineers—this access will avoid extensive downtime in the event of equipment problems onboard vessels. Seven Seas Electronic will store spare equipment for vessels in areas that are difficult for Thuraya partners to access, easing the time required and the costs associated with this support — such will now come from within the region itself.