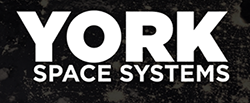 York Space Systems, an aerospace company specializing in complete space segment customer solutions and the manufacture of standardized spacecraft platforms, has announced a partnership with RUAG Space, a leading product supplier for satellites and launchers, to become York's sole supplier of separation systems for the S-CLASS spacecraft platform.
As part of the collaboration, RUAG will develop a customized separation system for York's first mission, the Harbinger Mission, which will be launched later this year.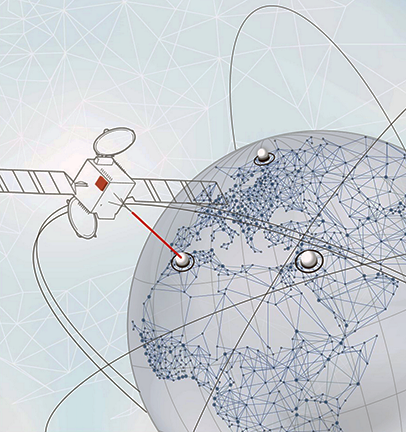 The partnership, unveiled at the 34th Space Symposium in Colorado Springs, Colorado, will further enable York to offer commercial companies a turn-key solution for rapid and affordable complete space collection deployment solutions. This new agreement with RUAG to become York's preferred spacecraft separation system, further demonstrates the additional value gained by end customers through its growing network of partners across the segment.
RUAG Space develops payload adapters and separation systems used on most commercial launch vehicles and satellites. With a 100 percent success rate to date, RUAG's separation system will securely attach York's payloads to any launch vehicle during its journey to space and deliver it safely to orbit with precision. RUAG Space is an expert in satellite separations using Payload Adapter Systems, Dispensers and Separation Systems. They are used for major commercial and institutional launches in the U.S. and Europe.
York Space Systems' S-CLASS platform is a critical and enabling part of the space segment infrastructure, which is required to support today's increased launch cadence. With monthly and weekly launches planned through multiple launch providers, and through quick and low-cost production of the S-CLASS platform, York is well-positioned to meet this demand. York remains on track to launch its first mission, the Harbinger Mission, this fall.

Peter Guggenbach, CEO of RUAG Space, said that the company can reflect on more than 640 successful in-orbit separations, and offers a product range that meets the needs of all types of satellites. With York Space Systems, a valued partner in the small satellite industry has been found and the company can play a major role in in the rapid launch capability that is on the rise. York's S-CLASS platform is extremely versatile across missions and launch vehicles, and as such requires an equally flexible product supply. Jointly, the companies will be able to meet the demands of today's market."