Advantech Wireless Technologies Inc. has revealed that their Transcend™ 800 line of Point to Point Microwave Radios has received full Anatel Certification in Brazil.
These advanced Microwave Radios have built-in ASI video interfaces, as well as IP Routers. They are addressing the need to connect the Studio Processing Centers directly to the Satellite Broadcasting Teleports, with high data rate, high bandwidth efficiency and in the most cost-effective way.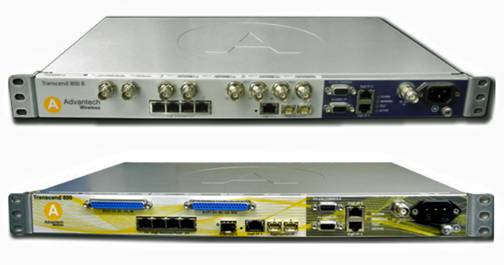 By Combining Microwave Point-to-Point advanced technologies with state of the art solutions for SATCOM, Advantech Wireless offers a unique approach for Video Broadcasting applications. The company's continuous investment in Anatel Certifications, while simultaneously expanding the local presence, and adding of a new state of the art repair center in Sao Paolo in the very near future, demonstrates Advantech Wireless Technologies long-term commitment to the firm's Brazilian customers.
Cristi Damian, the VP of Business Development at Advantech Wireless Technologies Inc., said that today's video processing centers need to manage exponential growth in terms of data requirements. The need is present to add progressively more local content in addition to national and international channels. Ultra HD 4K content also demands much higher bandwidth. This calls for an efficient way to connect to the Satellite DTH Teleport, where the uplink and broadcasting will occur. Transcend™ 800 was specifically designed to accomplish that. Equipped with ASI data interfaces, the product can be connected directly to the MPEG video encoders without employing expensive IP to ASI converters. For pure IP traffic streaming, the Transcend™ 800 benefits from a fully integrated built-in IP router. This is a highly flexible and very cost-effective solution for Video Broadcasters," stated
Visit Advantech Wireless at Satellite 2018, Booth No.1500. March 12-15, 2018 at Washington Convention Center, DC.