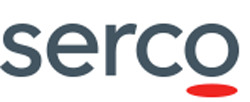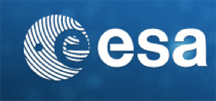 Serco's business in Italy has been awarded a contract by the European Space Agency (ESA) to deliver a ground-breaking project to facilitate open and unlimited access to Earth Observation (EO) data and geospatial information collected as part of the Copernicus program, paving the way for entrepreneurs and developers to use the data to create a range of innovative new applications and services.
The Copernicus program is the world's largest single EO program, continuously collecting satellite imagery from around the world updated on a near real-time basis, as well as a host of environmental and meteorological data covering everything from atmospheric composition to air quality, precipitation and sea levels. The data is collected by a set of dedicated satellites — the Sentinel family — as well as a range of public satellites and a multitude of in-situ sensors on the ground, at sea and in the air around the globe.

The four-year contract with the European Space Agency will involve Serco developing a cloud-based online platform offering a simple, user-friendly way for anyone to access Copernicus data and geospatial information via secure web services. The platform is set to launch in the first half of 2018, following a six month build and testing process.

By helping developers and entrepreneurs to more easily access and exploit the enormous volume of Copernicus data, the project aims to stimulate a wave of innovation, resulting in the creation of a range of exciting new data-based applications and services. The project is expected to bring a range of economic, environmental and social benefits by enabling the development of new business models and valuable new uses for the data.
Copernicus EO data is currently used in a huge variety of ways by government agencies and businesses worldwide, supporting everything from combating maritime piracy to monitoring climate changes, tracking volcanic ash following eruptions and supporting forest fire preparedness and prevention.

Guido Vingione, Serco's Director of Copernicus Services, said that the EO data collected through the Copernicus program is incredibly rich and the potential range of uses is enormous. Facilitating open access to the data is an exciting project and the company is forward to seeing what innovative products and services will be developed as a result of this work.