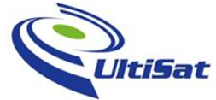 UltiSat, Inc. has been awarded a five year master services agreement (MSA) to provide satellite communications products and services for a global humanitarian non-governmental organization (NGO) with operations in the Middle East.

Under this MSA, UltiSat will provide VSAT equipment, training and managed network services to this organization's field offices across the Middle East.
Brum Cerzosimo, UltiSat's Senior Director of Global Accounts, said that the company brings years of experience and expertise working in this region in support of humanitarian missions and we look forward to assisting this prominent organization's mission and adding value with our solutions.