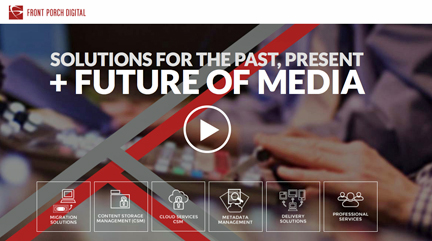 [SatNews] Front Porch Digital and SingTel have announced they will combine their skills and expertise to launch a new storage-as-a-service offering based on Front Porch Digital's LYNX(sm) cloud-based content storage management (CSM) system.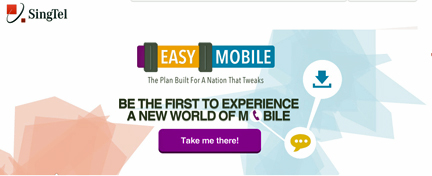 With this initiative, SingTel plans to have LYNX installed in its data center in Singapore, and will package and resell the cloud service to broadcasters and media enterprises throughout the Asia-Pacific region. SingTel's new cloud storage service joins a range of managed services the company offers its media and entertainment customers, including permanent and occasional uplink and downlink, playout, disaster recovery (DR), and hosting services. The new service is ideal for companies that need to manage large media archives securely, and yet are seeking to avoid the capital investment and operational costs of a physical, on-site solution. With the built-in DR capabilities in LYNX, SingTel customers can rest assured that their valuable media assets will be protected in the event of a disaster at the main site.
"Broadcasters and media enterprises all over the world are dealing with a significant paradigm shift away from broadcast distribution to broadband distribution," said Mr. Lim Kian Soon, head of satellite, SingTel. "As a result, the industry is primed for a wide range of cloud-based media services, and Front Porch Digital's LYNX provides a great technological foundation. Front Porch Digital's media archiving solutions are widely adopted among leading broadcasters in the Asia-Pacific region. Our customers will benefit from the straightforward integration of their operations with cloud storage and archive services powered by LYNX and based upon proven DIVArchive technology."
"This initiative with SingTel, one of Asia's foremost telecommunications operators, clearly positions Front Porch Digital at the convergence of broadcast and broadband and opens up new opportunities in the APAC region," said Rino Petricola, COO and general manager at Front Porch Digital. "SingTel's new cloud service will enable us to expand LYNX deployments at minimal cost and continue to build our market presence throughout Asia."
More information about LYNX and other Front Porch Digital products is available at http://fpdigital.com. Visit Front Porch Digital at BroadcastAsia2014, Stand 5B2-02
Additional information about SingTel is available at http://info.singtel.com/