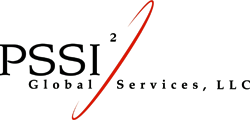 During BlizzCon 2017, a major videogame conference in Anaheim that attracted more than 35,000 attendees, PSSI Global Services, broadcast engineering and event management solutions, developed a custom encoding and multiplexing kit to deliver 14 paths via both fiber and satellite for simultaneous redundant distribution of primary and backup transmissions. Known as Goliath, the encoding system is capable of transmitting up to an 18-channel mux.
Mark East, CEO of 090 Media, the company contracted by Blizzard Entertainment to provide coverage of BlizzCon said that when they asked the PSSI team to design a custom transmission rack, he knew it would be a thing of beauty. He added that when you're encoding 14 concurrent feeds, inserting captioning on five of them, and then multiplexing for transmission on both satellite and fiber, it's difficult to maintain full redundancy, but this system did just that. They couldn't have been happier with the result, and the folks at Blizzard were very pleased as well.
Along with offering a single solution for simultaneous, multipath satellite transmissions, Goliath leverages IP data transmission — in addition to ASI — to provide a more flexible, user-friendly platform. The use of IP routing allows for a single Ethernet connection that can carry a virtually limitless amount of data, versus the more limited connectivity of traditional ASI transmission. IP also offers a means of making adjustments to service channels remotely, whereas ASI requires someone to go to the equipment and physically move the cables if adjustments are necessary.
Tracy Michaels, PSSI Global Services' director of project engineering said that the system's IP capabilities and capacity for extensive multi-channel transmissions make it a truly transformative innovation in broadcast engineering technology.
In addition to engineering custom solutions like Goliath, PSSI Global Services offers an expansive fleet of more than 70 uplink trucks, international flyaway systems, fiber facilities, the PSSI International Teleport (PIT) and PIT Studio. .