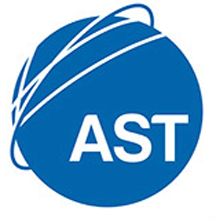 The AST Group has provisioned a new network point of presence (POP) at 60 Hudson St, New York, as part of their INTEGRA global IP network.
Alongside the firm's existing POPs in London and Sydney, the New York POP provides AST and its customers with more flexibility in routing traffic and improves the efficiency of round-trip time to reduce latency further. The New York POP forms part of a significant investment program undertaken by AST in its INTEGRA network to build a best-in-class ground infrastructure based on the latest technologies available to provide secure, end-to-end reliability and high performance. This new POP is comprised of carrier-grade leased-lines from satellite operators' gateways to the Internet; a global IPVPN, which operates at 99.999 percent availability; data centers built to the highest industry standards; three network points of presence in London, Sydney and now New York, with redundant links for greater resilience.

INTEGRA uses optimal routing where viable, to select the best possible path across an increasingly complex internet – taking latency, packet loss, route stability and congestion into account — to deliver improved, consistent performance than via standard internet carriers. It incorporates multiple layers of cybersecurity controls to maximize protection against threats, with an advanced firewall, web filtering and intrusion prevention to control traffic, block abnormal connections, malware and viruses, and provide near "zero-day" protection against known and emerging threats.
INTEGRA can support connectivity to any satellite IP network and communications equipment. It currently connects to the satellite networks of Inmarsat, Iridium, Thuraya and Telenor.
AST Managing Director Gregory Darling commented that this is another significant milestone in the rollout of their INTEGRA network, cementing the firm's position as a tier one global provider with best-in-class ground segment for their offered satellite communications services, plus, it provides the foundation for new, industry-leading solutions from AST.