SolAero Technologies Corp (SolAero) has initiated a $10 million program investment to augment their existing solar panel production capabilities to support the growing market for commercial satellite constellations.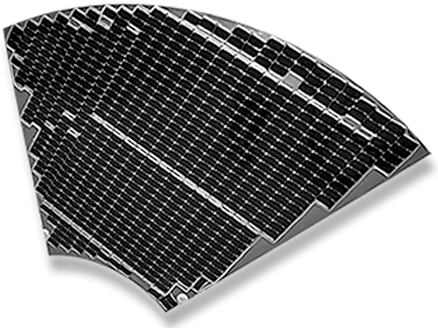 This commitment includes the construction of a new 40,000 square foot facility at its headquarters in Albuquerque, New Mexico. Once complete, this facility will contain the world's only vertically-integrated, end-to-end satellite solar panel production capability. The project will create more than 100 new jobs at SolAero and its partners and will represent the leading industry benchmark for space solar power technology.
In June, 2016, SolAero was selected by Airbus OneWeb Satellites (OneWeb) to supply solar panels for the OneWeb constellation of LEO satellites. OneWeb plans to create a global gateway by deploying a constellation of LEO satellites that will bring affordable Internet access to the world. SolAero's investment ensures its ability to support OneWeb's objectives, now and in the future, while establishing an unparalleled production capability for satellite solar panels.
SolAero's prior successful experience designing and manufacturing power systems for satellite constellations, such as Sierra Nevada's Orbcomm Generation 2, Orbital ATK's Commercial Resupply Services and SSL's new class of imaging satellites, provides OneWeb with the distinctive heritage SolAero has in meeting the demands of high volume production with demanding cost and schedule targets.