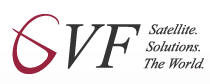 At a time when the price of oil seems to be on a general, if slow and erratic, route to recovery, due in part to rising expectations that the Organization of the Petroleum Exporting Countries (OPEC) will extend its current production cut deal, the rationale for an oilfield-based connectivity event is stronger than ever
On May 10th the Oilfield Connectivity 2017: The Next Gene focus on the communications networking imperatives of the global digital 'oil & gas patch'.
The strength of the rationale is that the program brings to the very core of the market a communications-oriented dialogue at the crucial interface of evolving demand for ICT solution cost-effectiveness by the energy vertical, and the supply of those cutting-edge solutions by the connectivity industry.

Martin Jarrold, GVF's Chief of International Program Development, and conference chairman, said "It is in the nature of these connectivity solutions that in many cases the core value of satellite technology is exemplified in the context of satellite-wireless hybrid platforms, platforms provided through satellite service provider and wireless service provider partnerships, which have existed for a number of years and continue to be rolled-out. In addition, this year's conference programme is going to be greatly enhanced with analysis of the potential for LEO satellite and nanosatellite contributions to enhanced digital oilfield deployments."
Mr Jarrold continued, "Whilst various oilfield services organizations still eagerly await clearer and stronger positive signs in the oil price outlook, and whilst many oil explorers continue to adopt a 'wait and see' posture before committing to new project capital expenditures, hopes are rising for improved market conditions in 2018, and now is the time to focus on the planning necessary to evolve the deployment of the information and communications technologies which comprise the foundation of digital oilfield efficiency imperatives."
For the first time, the conference – which is sponsored by Hughes, Inmarsat, SES, Advantech Wireless, and iseaglobal—will feature speakers from (in alphabetical order)
CETel GmbH
Clyde Space
Europasat
E-WAN Networks
iseaglobal
Kratos Networks
LeoSat
Phasor Inc.
The Scottish Center of Excellence in Satellite Applications (SoXSA)
Also commenting, Paul Stahl, Executive Director of EMP said, "Not only is the GVF-EMP Partnership very pleased to welcome these companies as new participants to the annual conference dialogue, we feel that despite the continuing price downturn, their engagement with the programme is a clear indicator of their recognition of the continuing significance of the hydrocarbons reserves across the world's oilfield assets as an important vertical market user of their solutions."
As of the date of this release the organisations registered to attend Oilfield Connectivity 2017: The Next Generation Digital Oilfield include: 4MS Network Solutions Ltd; Access Partnership; Advantech Wireless; Analysis Logic; AS Subsea; Baker Hughes; British Petroleum; CENSIS; CETel GmbH; Clark Integrated Technologies; Clyde Space; Commsworld; Comtech EF Data; Corcom; Europasat; Eutelsat; E-WAN Networks; Expro; Galaxy Backbone Nigeria; Gilat Satellite Networks; Harris CapRock; HispaSat; Hughes; Hunter Communications; I4EL; Inmarsat; Innovate UK; Intelsat; iseaglobal; ITC Global; Kratos Networks; LeoSat; Librestream; M&J Communications; M4SAT; MACOM Consulting; Marlink; Media Broadcast Satellite GmbH; Onlime GmbH; PetroStars UK; PHASOR Inc; Ping Network Solutions; Prosafe; QTX Consultants Ltd; RigNet; Scottish Enterprise; Sematron; SES; Shell; SoXSA; Space Network Scotland; SpeedCast; Stena Drilling; Tampnet; Technip FMC; Telenor Satellite; Trustcomm; and, Woodsons of Aberdeen.
The conference will comprise four sessions, within which individual panelists will explore their chosen key themes prior to engaging in interactive dialogue with fellow-panelists and the attending audience.
In Session 1: Communications Technology Solutions & Building the Digital Oilfield the conference speakers include:
Diego Lopez, Western Europe Sales Manager, HispaSat
Andy Lucas, Senior Vice President, Operator Vertical, Comtech EF Data
David Garrood, CSO, PHASOR Inc
Mark Lambert, Vice President Sales & Marketing & Managing Director, EMEA Region, Advantech Wireless
Stephane Banoun, Director, Sales Engineering, EMEA, Gilat Satellite Networks
Peter Anderson, Senior Sales Engineer, Clyde Space
Session 2: Communications Service Solutions & Building the Digital Oilfield panelists will include:
Bill Hudson, Vice President, Sales, North West Europe, iseaglobal
Ronald van der Breggen, Chief Commercial Officer, LeoSat
Bill Green, EMEA Sales Director Energy, SpeedCas
Guido Neumann, Managing Director, CETel
Martin Jarrold, Chief of International Program Development, GVF
Session 3: Digital Oilfield Applications: Development & Roll-Out will be addressed by:
Dario Mulassano, Business Development Director, Hughes
Rolf Berge, Director, Energy Products, SpeedCas
Ewan Waugh, Owner/Enterprise Project Manager, E-WAN Networks
Daphne Joseph, Manager Policy & Market Analysis, Access Partnership
The final section of the program
Session 4: The Greater Connectivity Ecosystem in the Oil & Gas Environment features:
Selwyn Petterson, Director Special Projects, EuropaSa
Guido Baraglia, Director, Business Development & Sales EMEA, Kratos Networks
Martin Jarrold, Chief of International Program Development, GVF
Special representative of the Scottish Centre of Excellence in Satellite Applications (SoXSA)
Mr Stahl added, "Resulting from this prominent participant line-up the daily flow of new registrations continues to be strong and with just under two weeks to go to the event I would encourage all interested organizations to register their delegates as quickly as possible."
For further information please regularly visit the Oilfield Connectivity 2017 website , or contact Martin Jarrold at GVF (martin.jarrold@gvf.org) or Paul Stahl (paul.stahl@uk-emp.co.uk).