French space agency CNES has selected the Space Alliance, formed by Telespazio (Leonardo 67%, Thales 33%) and Thales Alenia Space (Thales 67%, Leonardo 33%), to extend the fiber-optic communications system (STFO) at the Guiana Space Center (CSG), Europe's Spaceport in French Guiana — this extension will include the new launch complex under construction for Ariane 6 (ELA4).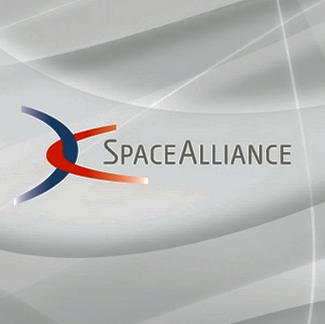 CNES is in charge of the CSG ground segment. The extended system will be ready to meet the needs of Ariane 6 customers by the end of 2019. The STFO communications system acts as an interface between launch customers' test benches and satellites throughout the different launch preparation phases at CSG, including spacecraft fueling, satellite encapsulation under the launch vehicle fairing and launch pad operations. In operation since the 1990s, this system will now be extended and upgraded to serve Ariane 6 customers.
The new system is specially designed to meet the needs of the very high throughput satellite (VHTS) market, as it extends radio-frequency (RF) services to 40 GHz and allows the simultaneous operation of two satellites in Ka-band. Telespazio France, as prime contractor, and Thales Alenia Space in Spain, as subcontractor, will bring to the project their complementary skills in system engineering, communications networks, software systems, RF and fiber-optics, as well as in the operation and maintenance of the current STFO system.
Jean-Marc Gardin, deputy CEO of Telespazio and CEO of Telespazio France, said that Telespazio France has played a lead role as communications service provider at Europe's Spaceport since the first commercial launch of Ariane 1. The company is quite proud to have won this contract for the extension of the STFO system. Telespazio is already responsible for highly critical and demanding activities in the CSG, and this is the company's first opportunity to take an active role also in the installation of the new Ariane 6 launcher in French Guiana.