[SatNews] Thuraya Telecommunications Company has launched its...
...roaming service in the USA in partnership with the American mobile operator, T-Mobile. The service, which commenced on July 12, allows Thuraya subscribers to roam seamlessly with their Thuraya mobile numbers into the T-Mobile network that reaches 96 percent of Americans. Thuraya customers in the region can now make and receive calls, and also send and receive text messages (SMS). The Company's GmPRS roaming service will be enabled afterwards on the T-Mobile network. Complementing the roaming service is Thuraya's latest and the most advanced satellite phone—Thuraya XT-DUAL. This superior handheld features both satellite and GSM capabilities allowing users to alternate between Thuraya satellite network and any available GSM network. Furthermore, the handset supports Tri-Band GSM frequencies—900, 1800 and 1900—making it usable in the US and Canada.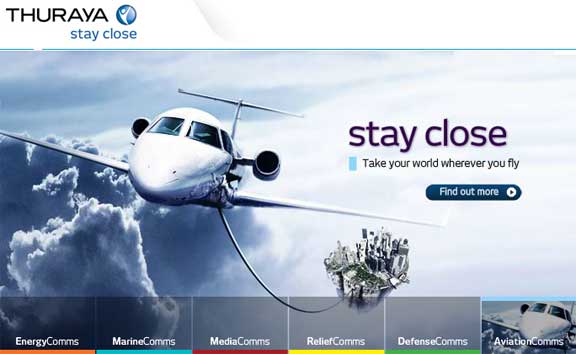 T-Mobile USA, Inc. is the U.S. wireless operation of Deutsche Telecom AG, which is one of the largest telecommunications providers in the world with nearly 150 million customers worldwide. The T-Mobile brand is present in 11 European countries—Austria, Croatia, Czech Republic, Germany (as Telekom), Hungary, Macedonia, Montenegro, the Netherlands, Poland, Slovakia, and the United Kingdom—as well as the U.S., Puerto Rico and the U.S. Virgin Islands. Globally, T-Mobile International subsidiaries have a combined total of nearly 150 million subscribers, making the company the world's third-largest mobile-phone service provider by subscribers and the third-largest multinational after the U.K.'s Vodafone and Spain's Telefónica.