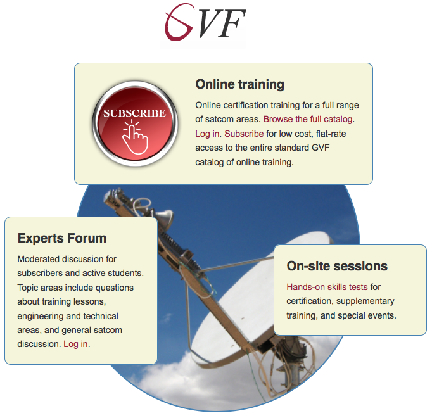 [Satnews] Fiber performance satellite network deployments are being supported worldwide through O3b's innovative satellite solution.
As an integral part of O3b's solution the launch of online training for the company's customers, partners and staff is an essential element in providing widespread knowledge and capability. Delivered in collaboration with the Global VSAT Forum (GVF), the international association of the global satellite communications industry, the program has been launched for professionals throughout the entire O3b ecosystem.
From March 7 through 10, members of the GVF and O3b teams will be available to meet with partners and customers attending the first two of several international events scheduled throughout the world: CABSAT in Dubai (booth #29, Zabeel Hall 5), and SATELLITE 2016 (booth #2138) in Washington, D.C.

O3b Networks online training is being developed by SatProf in coordination with O3b experts and will be delivered through a new dedicated training portal at http://gvf.org/o3b-training, under GVF's "Enhanced Training Services" model. Online courses will provide both system overview training and prepare students for hands-on sessions in practical subjects where appropriate.

O3b's GVF training covers O3b Network Overview, System Fundamentals, Site Surveys and Terminal Maintenance, for professionals at each layer of the communications ecosystem.

The first course in the new series, O3b Networks Overview (O3b 731), is now available to the satellite industry at large, Students will learn how O3b Networks' next-generation satellite constellation delivers a unique combination of high throughput, low latency, coverage, and availability. Using 3D interactive simulators, topics covered include O3b Networks' services and advantages of the network constellation, terminals, and how O3b Networks' services compare with traditional satellite services.

O3b 731 is now available through the O3b Networks portal or directly from the GVF training catalog. GVF's "Andrew Werth Scholarship" discount for Developing Country and UN/NGO students applies. In addition, O3b 731 is included at no additional charge for GVF Knowledge Center subscribers. New and existing students can enroll in the subscription program through the link on the O3b Training Portal.

For complete information on the GVF certification training program visit http://www.gvf.org/training.