India's first student-made satellite will take off from Sriharikota on either April 5th or 6th, riding piggyback on ISRO's Risat satellite until it separates and flies into its own designated orbit.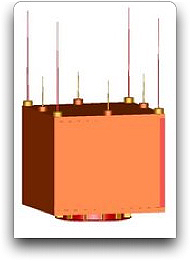 Called
Anusat
, the micro-student satellite will be launched by the four-stage PSLV. The satellite has been designed and developed by 37 aerospace engineering students with the help of 10 of their teachers at the
Madras Institute Of Technology
, the alma mater of former President and rocket scientist
A P J Abdul Kalam
. "This is the first time we are launching a satellite made by students and the idea is to motivate the younger generation to work for India's space missions," ISRO's chief spokesperson
S. Satish
said.
Madras Institute of Technology's
R. Dhanraj
told
The Times Of India
the satellite will operate in the low earth orbit at an altitude between 600 and 800 km. Anusat is equipped with a "store and forward" payload and the data will be received at the
Chennai Tech University
as well as
Pune University
. The satellite will mainly be used for amateur communication purposes, providing students with a hands-on experience about space sciences and technology. ISRO officials said the agency has been promoting the development of micro-satellites at universities to familiarize students in critical areas such as structures, thermal management, controls, guidance, power systems, command, data handling, and communications. Chennai's Anna University, of which the Madras Institute of Technology is an affiliate, was the first institution in India to seriously take up ISRO's offer to design and develop a micro-satellite.
IIT-Mumba
i and
IIT-Kanpur
are also in the process of designing and developing micro-satellites. The Anusat program, initiated in 2002, is the brainchild of
R. Vasagam
, former vice-chancellor of Anna University. Vasagam was previously the director of ISRO's
Apple
satellite project.
(
Source: The Times Of India
)