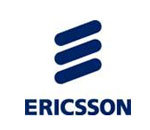 NBC Olympics, a division of the NBC Sports Group, has selected Ericsson to provide video contribution solutions for the network's production of the XXIII Olympic Winter Games, which takes place in PyeongChang, South Korea, from February 8 to February 25.
Ericsson will provide a range of their leading encoding and satellite receiver technologies to support NBC Olympics video distribution to millions of viewers. Ericsson's specialist engineers will assist with the equipment and system set up, and will also be on site 24/7 to provide multi-site support throughout the event.
Ericsson's award-winning encoding solutions provide the highest video processing and broadcast performance in the industry, and offer the ultimate in decode efficiency for all video formats. The Ericsson media processing platform will deliver the valuable, high quality HD content over a combination of both fiber and satellite.
The Ericsson solution includes its AVP 2000 contribution encoders and its RX8200 Advanced Modular Receivers.