Rohde & Schwarz is demonstrating their DCI and IMF mastering powerhouse at NAB in Las Vegas.
R&S CLIPSTER is the market leader in film production finishing. Version 6.6 offers various new software features and hardware configurations, providing even higher efficiency and investment protection. R&S CLIPSTER can be flexibly used in post production and supports a wide range of workflows. It processes images in real-time up to 4K 120p and offers a broad range of professional media file formats, and the baseband SDI and integrated tools, R&S CLIPSTER can also be used in various post production workflows. The workstation's key benefits include stability, DCI and IMF mastering, color format conversion to SDR and HDR as well as comprehensive codec support. Users can output numerous preset professional formats with the help of an output wizard, thereby saving valuable time.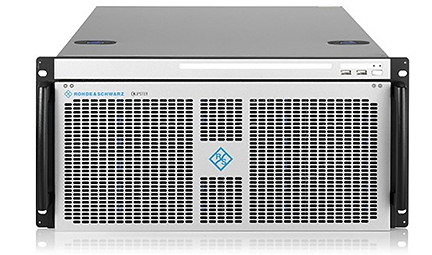 R&S CLIPSTER can generate digital cinema packages (DCP), interoperable mastering format packages (IMF) and AS11 and AS02 packages, delivering excellent quality, reliability and performance. R&S CLIPSTER enables robust video playback for quality control, evaluation and approval as well as playout to tape via SDI, DisplayPort and HDMI with 16 embedded SDI audio channels or 16 AES/EBU channels. This gives the user a high degree of flexibility when creating complex final formats.
Content producers and distributors want to offer audiences in movie theaters or at home the best possible representation of their artistic intentions. R&S CLIPSTER delivers this quality with maximum dynamic range and highest resolution for worldwide distribution. Studios, film and TV producers and TV broadcasters benefit from the option of finishing and mastering premium content. The broadcast and media specialist Rohde & Schwarz is showcasing R&S CLIPSTER and more from April 7 to 12, 2018 at NAB in Las Vegas (booth SL 6610).