[Satnews] Thales Alenia Space has signed a contract with ARSAT Empresa Argentina de Soluciones Satelitales SA to supply the payload for the third geostationary telecom satellite manufactured in Argentina, ARSAT-3, as well as options for two additional payloads.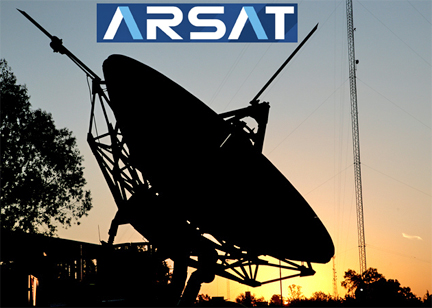 ARSAT, with headquarters in Buenos Aries, acting as main contractor and leading the GEO communication satellite development in Argentina, is using a similar industrial organization with INVAP, the Rio Negro Province high-tech powerhouse located in San Carlos de Bariloche, acting as prime constructor, teaming with Thales Alenia Space in continuity of the successful partnership already took in place on ARSAT-1 and ARSAT-2 both operational in orbit.
ARSAT-3 is slated to enter service in 2019 and will be positioned at 81 degrees West as a baseline. The satellite will provide high speed data, Internet and television transmission services for South America. Weighing about 3 tons at launch, it will offer a design life of 15 years. The payload will be fitted with 12 Ku- and 8 Ka-band operative transponders.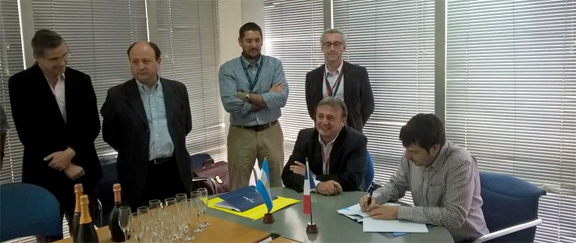 This contract once again confirms Thales Alenia Space's relevant strategy to set up industrial partnerships, the firm's ability to work with other space companies and adapt to the widely diverse technical characteristics of different platform designs. This also reinforces Thales Alenia Space' historical presence in Argentina: the Nahuel-1 satellite was already built by Thales Alenia Space.