SpacePath Communications and Datum Systems Inc. have now engaged in a strategic sales and support partnership.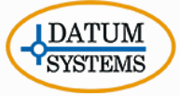 SpacePath Communications ('SpacePath'), the UK company behind the Stellar brand of high power outdoor amplifiers, has joined forces with Silicon Valley-based Datum Systems Inc. ('Datum'), a manufacturer of satellite communications ground equipment specializing in high performance and bandwidth-efficient satellite modems. Under the terms of the partnership, SpacePath will provide distribution and technical support for Datum's wide range of modems, creating a convenient one-stop-shop for customers. SpacePath will have the capability to configure, upgrade and support Datum's modems which are often acquired together with RF amplifiers.
Newton Burnet, managing director, SpacePath Communications, said that his firm's position as a dedicated European manufacturer of high power amplifiers is based upon listening to their customers and providing the system functionality, performance and service they need. This partnership with Datum is the ideal fit for the company's SATCOM business, as both RF amplifiers and modems are now available from a single company.
According to the company, Datum's innovative design of high performance satellite modems, including FlexLDPC and high speed DVBS2X models, are ideally suited for a variety of government and commercial applications, including IP data, VoIP, cellular backhaul, banking, distance learning, disaster recovery and business-to-business enterprise.
David Koblinski, senior vice president, Datum Systems Inc., added that as a global leader in cost and bandwidth efficient modem products for traditional and high throughput satellites (HTS), this agreement is great news for Datum and the company's European customers. By partnering with SpacePath, Datum Systems can extend our global presence and ensure the firm's products are fully supported by a leading SATCOM company with immense experience in the EMEA satellite markets.