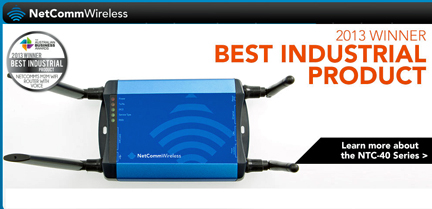 [SatNews] NetComm Wireless Limited (ASX: NTC) has signed a wireless Machine-to-Machine (M2M) distribution agreement with Kanematsu Communications Limited, wholly owned by Kanematsu Corporation (8020:JP).
Kanematsu Corporation is one of Japan's largest trading companies with 41 global offices, 113 affiliated companies and a market capitalization of USD $657 million as of the end of March 2014. Kanematsu Communications is the distributor for Japan's major telecommunications carriers including NTT Docomo, Softbank and KDDI. The distribution agreement involves the delivery of wireless M2M products to Kanematsu Communications' major export and telecommunication carrier customers. With the expansion into the Japanese market, NetComm Wireless is set to open a branch office in Tokyo to support market development within the region.
The partnership marks NetComm Wireless' entry into the Japanese M2M market which is seeing rapid growth as carriers accelerate the deployment of economical M2M solutions designed to connect and control assets such as vending machines, parking stations, Point of Sale terminals, digital signage, security systems and medical equipment throughout Japan. The information and communication technology (ICT) industry is the largest industry sector in Japan with its market value expected to double from USD 1.2 trillion in 2011 to 2.4 trillion by 2020[1]. Much of this growth will be driven by the uptake of wireless M2M communications as Japanese network operators develop partnerships with foreign device manufacturers to provide domestic and export customers with cost-effective M2M solutions.
NetComm Wireless' M2M devices meet the requirements of wireless M2M communication to effectively address the need for reliable and cost-effective communications. The industrial-strength devices also feature an open Linux (non-proprietary) platform with Software Development Kit (SDK) to enable custom M2M application (App) development for specific business requirements.
The NetComm Wireless infosite may be visited at http://www.netcommwireless.com/