The EUMETSAT Council has agreed to open four pilot 'big data' services to all users of the organization's meteorological and climate data in the Autumn of 2019.
A common cloud infrastructure and data 'lake' will feed pilot online data access services, multi-casting services via a broadband terrestrial network, advanced web map services and online product customization services.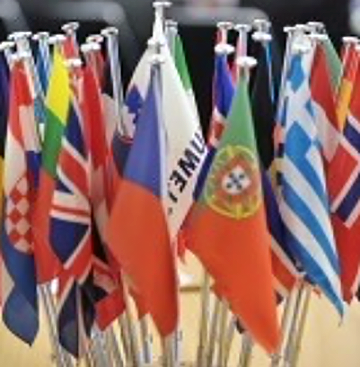 Building on the validation of pathfinder big data services by national meteorological services, the open pilot phase will bring EUMETSAT big data services to full operational status by mid-2021. In the meantime, EUMETSAT plans to open a fifth pilot service for hosted processing, building on the experience gained in the operational exploitation of the WEkEO Copernicus Data and Information Access Service (DIAS) platform deployed in partnership with ECMWF and Mercator-Ocean International.
Meeting in Darmstadt last week, the Council also agreed to re-plan the integration and test sequence of the Metop-SG B1 satellite and to postpone its launch until the end of 2023, one year after the launch of the Metop-SG A1 satellite. This was necessary to eliminate conflicts of resources arising from launch dates of both satellites too close together. The twin satellite configuration of the EUMETSAT Polar System — Second Generation (EPS-SG) will, therefore, be fully deployed in early 2024, after the launch of Metop-SGA1 at the end of 2022 and Metop-SG B1 at the end of 2023.
The Council also agreed to invest in the construction of a 44-place on-site childcare facility, with the objective of opening the service for its staff in January 2022.
Finally, a new contract for power supply approved by the Council will ensure that 100 percent 'green' renewable energy will power the EUMETSAT headquarters from November of this year.
Director-General Alain Ratier said this decision of the Council is another important step in the development of the organization's family policy, an essential feature of the attractiveness of EUMETSAT for young professionals wishing to contribute to EUMETSAT's unique mission in a supportive, inclusive environment.