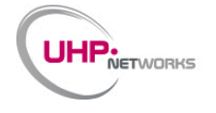 UHP Networks and TeamCast have successfully integrated their products to come up with a uniquely powerful architecture of multi-service, wideband, VSAT modem equipment that integrates satellite-receiver technology from STMicroelectronics.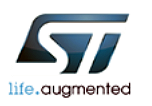 UHP Networks' new HTS Hub, powered by the TeamCast TYGER wideband DVB-S2X modulator, extends the symbol rates in the Outbound or Forward Link up to 480 Msps per carrier, while supporting the entire DVB-S2X range of Modulation and Coding sets (MODCODs) up to 256APSK.
This new super-wideband, multi-service UHP Hub has been specially designed for High Throughput Satellites (HTS) and is fully compatible with the UHP-100 and UHP-200 series satellite routers. These routers are based on STMicroelectronics' latest satellite receiver IC, which features integrated multiple full-band capture tuners and multiple SX2 compliant narrow-band and wide-band demodulators. The STiD135 provides unparalleled flexibility, network efficiency, and throughput to cover a wide range of applications.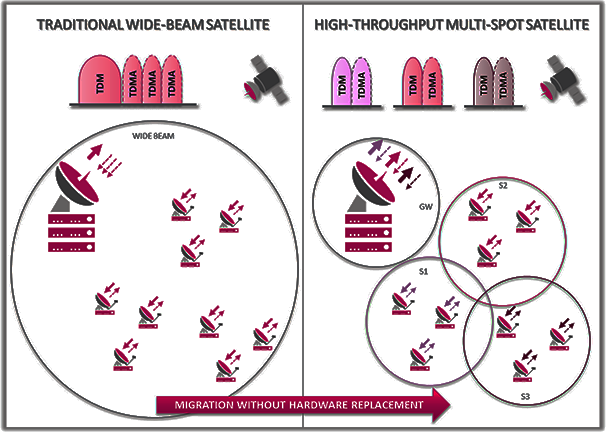 HTS networks can operate via wideband satellite transponders measuring up to 500 MHz in a single-carrier mode with spectrum efficiency up to 6 bit/Hz. Full support for the new DVB-S2X standard and the advanced adaptation algorithm offered by the TeamCast TYGER modulator increases the efficiency of satellite bandwidth utilization, and significantly expands the dynamic range of Adaptive Coding and Modulation (ACM).
The new integrated solution enables aggregation of multiple TDM/TDMA networks and SCPC dedicated channels within a single wideband carrier. The new aggregation feature, named UHP HubMux, opens up great opportunities for HTS operators to share saturated transponders with groups of different customers from the B2C, B2B and B2G segments. These groups will use dedicated bandwidth of the same carrier, while a full traffic isolation within this carrier provides unprecedented security. This progressive approach will significantly expand the capabilities of VNO operators and increase the demand for HTS capacity.

The companies will present this innovative product at the forthcoming CommunicAsia exhibition, which will be held in Singapore from June 26 to June 28, at Booth 1R1-01. This new solution aims at helping HTS operators solve a variety of challenges in the fast-growing Asian satellite communications market.
Vagan Shakhgildian, CEO of UHP Networks, said that the company is very satisfied with the work done with TeamCast and ST, who are known for their cutting-edge innovation. The company's VSAT technology already has unprecedented efficiency in the TDMA return link with 5 percent roll-off, 16APSK, ACM and only 4 percent TDMA overhead. Now, with this new partnership, UHP is able to fully optimize the forward link.