VORAGO Technologies has delivered prototype samples and evaluation kits to NASA as part of an ongoing NASA Small Business Innovation Research (SBIR) Phase II grant by the National Aeronautics and Space Administration (NASA).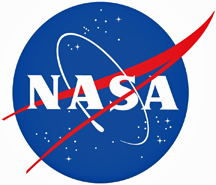 The project that is now at an advanced stage is consistent with VORAGO's integrated circuit technology expertise and is a key milestone in the project to develop a flight qualified. radiation-hardened, miniaturized System-In- Package (SIP). The SIP is optimized for size, weight, power consumption and radiation hardness.
As spacecraft technology is continually miniaturized to reduce size, weight and power consumption, it is becoming increasingly challenging for designers to implement advanced system functionality into a tiny form factor. VORAGO has developed SIP technology that integrates multiple radiation-hardened die and are now qualifying the SIP device for space flight. The SIP implementation is five times smaller than an equivalent circuit that utilizes conventional discrete ICs.
Several NASA Centers are currently evaluating the prototype units for future missions.
Bernd Lienhard, CEO at VORAGO Technologies, said the company is delighted to have produced prototype SIP devices with hardware and software development tools. The firm's next step is to follow the MIL-PRF-38534 class K qualification flow to provide flight units to NASA.