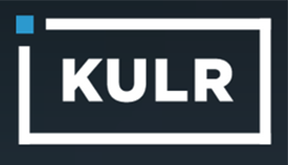 KULR Technology Group, Inc. (OTCQB: KULR) has rolled out a passive propagation resistant (PPR) battery design solution for lithium ion battery safety, which is critical for the global lithium ion battery market.
KULR currently works with NASA's Marshall Space Center and NASA's Ames Research Center on the PPR CubeSat battery design to meet the JSC 20793 Revision D safety standard created by NASA for a crewed space mission.
Also, KULR's HYDRA thermal runaway shield technology was recently deployed to the International Space Station to store laptop batteries and also is currently being tested by a Tier-1 medical device maker, an electric aircraft maker and others.
The company's PPR design solution provides the following key features that prevents cell to cell thermal runaway propagation and prevents the fire and explosion of a single cell thermal runaway from exiting the battery enclosure.
The PPR design is an integrated solution that combines KULR's HYDRA thermal runaway shield, KULR's LYRA internal short circuit testing methodology, and NASA's Fractional Thermal Runaway Calorimeter cell analysis technology to provide total battery safety. KULR's HYDRA thermal runaway shield has been proven by various government testing authorities to stop or mitigate the impacts of dangerous lithium-ion battery failures known as thermal runaway.
Battery safety is crucial in aerospace settings like those being built by and for NASA, said Michael Mo, CEO of KULR Technology, adding that the PPR solution developed by KULR may be the best possible defense against thermal runaway propagation, which explains NASA's interest in the firm's technology.