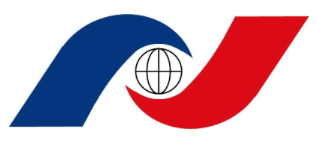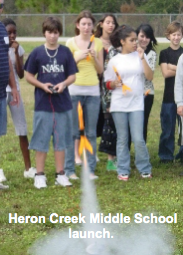 National Space Society is doing its part by lending support to the Reach for the Stars - National Rocket Competition, in an effort to get more kids interested in STEM (Science, Technology, Engineering and Math) careers. How are they going to promote the program and what is it all about? In this year's contest, students are gearing up to build and launch a solid-fuel powered rocket.
The five national winners in the 2015-2016 Reach for the Stars - National Rocket Competition will be celebrating this Saturday, October 15, under an October Sky event at Space Camp / US Space and Rocket Center in Huntsville, Alabama. Each winner will receive a Space Shuttle Challenger commemorative medal and a certificate signed by Astronaut Jon McBride. Captain McBride piloted the Challenger on her early missions.
The winners get to conduct a victory launch of their rockets from Homer Hickam Field - named after NASA engineer and author of the memoir, Rocket Boys that became the movie October Sky. NSS Director Ronnie Lajoie will also present students with a congratulatory certificate from the National Space Society.

Excitement is building for the 11th annual competition, 2016-2017. Open for ages 10 to 18 - competitions are being hosted across the USA by schools, YMCAs, Scouts, Challenger Learning Centers, 4-H, Boys & Girls Clubs and other youth groups. Held at their own location, there is no travel expense or hassle to compete. It is fun, affordable and easy to run.

The Competition honors the memory of Christa McAuliffe, first Teacher-in-Space. Everyone involved in the Competition receives a certificate that bears Christa's likeness and her quote, "Push yourself as far as you can. Reach for the stars!" The background of the certificates is the artwork of astronaut and moonwalker, Alan Bean.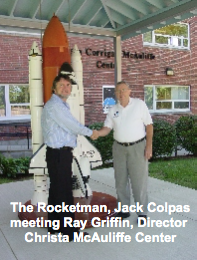 Ten Astronauts recommend this competition. Several have presented medals to the national winners. Two, US Senators Bill Nelson and Kennedy Space Center Director Bob Cabana, encourage the kids in video clips prepared especially for the competitors.

Contestants will compete at an event held in their area. After two launches and parachute landings, the closest average distance from an on-field target wins. Local winners' results are sent to the national headquarters to determine the five national winners.

Competition director, Jack Colpas says, "We promise the national winners—memories to last a lifetime and bragging rights for generations to come. Launching their rockets from a historical location and receiving a medal presented by an astronaut allows us to fulfill our promise."

This year's competitions are already beginning to be held across the country. Local competitions can be held anytime throughout the year. Join in.