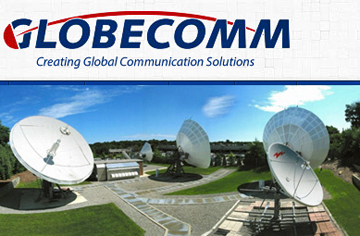 [SatNews] Globecomm announced today that it has been awarded more than $14 million in contracts from leading television and data service providers in Malaysia and Indonesia, which extend long-term relationships and expand the company's reach in this fast-growing region. The contract awards are as varied as the company's expertise, ranging from television program acquisition and direct-to-home (DTH) TV distribution to VSAT hubs for data networking. The contracts mark yet another milestone in Globecomm's strong growth in the region, which has contributed to a record backlog of orders for the company.
For a major Malaysian broadcaster, Globecomm has been entrusted with the migration of an existing program acquisition antenna facility to a new location, while upgrading systems to access more satellite capacity. In Indonesia, Globecomm is installing mulitple antennas supporting eight transponders' worth of DTH content for another broadcaster and deploying two large hubs for a major VSAT network providing corporate voice and data services to the region.
The contract wins also validate Globecomm's decision earlier this year to open a new office in Jakarta, Indonesia to market the company's media platform and M2M services as well as its line of managed network and satellite-related services to media and other market segments. The company believes that the region represents a growing media market that is investing in technology upgrades and migration to more integrated solutions on complex digital platforms. Globecomm provides engineering and design support to customers making these challenging transitions.
"Customers in the region value both cost-effectiveness and performance," said Dov Cydulkin, Vice President for Asia-Pacific, Globecomm. "We are able to deliver the best technology solution for the best value and this is key to our success and the success of our customers."
Globecomm will be exhibiting at CommunicAsia 2015, June 2-5 in Singapore, Stand 1Q4-07. Learn more here www.communicasia.com