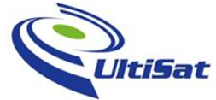 Speedcast International Limited (ASX: SDA) has partnered with UltiSat to support emergency response and disaster recovery efforts in Puerto Rico following the recent, disastrous hurricanes.
In times of natural disaster, satellite communications networks become the critical link to support mission critical operations when first responders and humanitarian organizations are on the ground, working to provide support to victims and businesses in need. Following the devastating hurricanes that hit Puerto Rico, Speedcast and UltiSat donated quick-deploy satellite terminals and satellite communications services to the area to aid in relief efforts.

Erwan Emilian, the EVP of Enterprise and Emerging Markets at Speedcast, said that part of Speedcast's social responsibility program is to be of service following these types of disasters in any way possible. The company's focus is on the people the firm serves and improving their ability to communicate around the world. The unfortunate circumstances in Puerto Rico have left many lives in danger and families struggling — together with UltiSat, Speedcast wishes to help the relief organizations provide resources and supplies to those in need by keeping them connected at the most crucial times.

David Bryant, the VP of Programs at UltiSat, added that providing reliable communications is essential for the firm's customers on the front line to be successful in their critical mission to save lives.