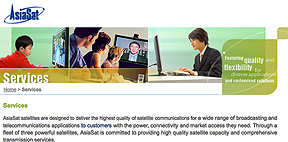 [SatNews] Asia Satellite Telecommunications Company Limited (AsiaSat) has announced that...
...Zhwandoon Radio Television Network of Afghanistan has signed a lease agreement for C-band capacity on AsiaSat 3S to distribute the Afghan channel 'Zhwandoon TV'. Through AsiaSat 3S's powerful access across the Asia Pacific, Zhwandoon TV reaches all broadcast networks and audiences in Afghanistan as well as Central Asia, Middle East, South Asia and other parts of Asia Pacific. Zhwandoon TV has commenced free-to-air broadcasting on AsiaSat 3S, offering programming in the Pashto and Dari languages, with content ranging from news, entertainment, sports, music, religious to social, educational and political programs.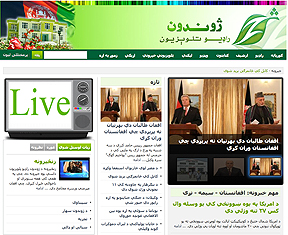 Zhwandoon Radio Television Network, an independent and impartial network, works for national interest, national heritage, religious values, democracy and reintegration. The founders of this network are democratic and enlightened writers and literal personalities purely stood to strengthen an Afghan cultural centered system, and promote human rights, social democracy and respect for International law. The network presents to its viewers instructional, entertainment, health, legal, social, informative, social, cultural, religious and women's rights programs.