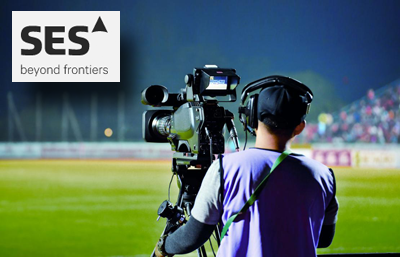 Viewers in the Republic of Benin are now receiving 15, new, Free-to-Air (FTA) channels from satellite, thanks to a new agreement the Government of the Republic of Benin has signed with SES.
As part of the agreement, a number of HD channels will be broadcast over Benin, making this the first HD channels to be available over Digital Terrestrial Television (DTT) service across Africa. This marks an important step forward in the digital switchover for the country, which intends to switch off analog service in 2020.
To meet the high service availability and nationwide coverage requested by Benin, SES will be using powerful spot-beam capacity on SES-14. This satellite with a high throughput payload will deliver video feeds to the DTT infrastructure across Benin, with Direct-to-Home (DTH) service filling in any gaps of DTT coverage. SES-14 was launched in January 2018 and is located at 47.5 degrees West.
Executive Comments
Darius Quenum, Chairman of the DTT Steering Committee at Presidency of the Republic of Benin, said SES has delivered a creative solution to ensure the introduction of digital television with HD channels. This is an important milestone as the Republic moves toward the deadline for the analog switch-off. All are pleased to be working with SES, which has both the technical capabilities and required experience to support these ambitious plans to set new standards for broadcasting.
Clint Brown, VP, Sales and Market Development for Africa, SES Video, added that the company is excited to be working with the committee leading the digital television transition of Benin to deliver such high-quality service to the people of Benin. Launching HD service can be complex, and SES is dedicated to providing innovative solutions to respond to market needs. Launching this DTT and DTH service is an important step for Benin and the company is in the best position to successfully deliver the complete set of services required.