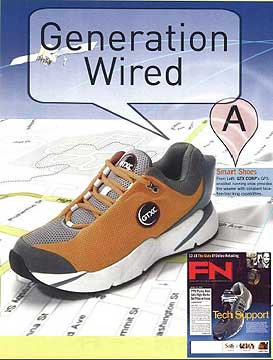 [SatNews] GTX Corp (OTCBB: GTXO) has a big heart that is manifested in their sole.
GTX, known for customizable, 2-way GPS Personal Location Services (PLS) solutions, was granted its ninth patent for their innovative and potentially life saving GPS Smart Shoe technology
.
By the year
2050, there will be 16 million adults with Alzheimer's in the U.S. alone.
The multi patent GPS Smart Shoe™ will afford
millions of caregivers the means to remotely monitor those afflicted with Alzheimer's that become lost due to wondering.
"This new patent has
121 claims, including 9 independent claims, for both the footwear and the manufacturing process which strengthens the Company's extensive IP portfolio and overall value
," said;
Larry E. Henneman, Jr.
Registered U.S. Patent Attorney
.
Timing for this new patent coincides with the Company recently receiving payment and finalizing the design and manufacturing processes for
beginning delivery of its first 3,000 unit commercial order to Aetrex Worldwide, Inc., this quarter.
As part of its ongoing mobile strategy to partner with smartphone, tablet and Internet TV manufacturers GTX Corp recently signed a licensing agreement with Skytex Technology, Inc. which develops, manufactures and markets high-tech consumer electronics and tablets.
Skytex plans to release a 7" Android 2.2 tablet with wifi/GPS by mid-April that will come pre loaded from the factory with business unit LOCiMOBILE Apps, and may release a higher end Honeycomb based tablet later in the year.
"We're excited to be working with GTX in offering our end users their great GPS tracking apps pre-installed on our Android powered internet tablets," said
Arnold Li
,
President of Skytex Inc.
To learn more please visit this site .