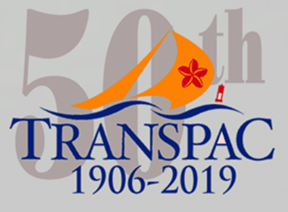 One of the most exhilarating and exhausting yacht races to engage in is the Transpac 2019 "fleet of sail" endeavor from Los Angeles to Honolulu, Hawaii, known as the LA-Honolulu Transpacific Yacht Race.
Organized by the Transpacific Yacht Club, the race started on July 10 at from Point Fermin located at St. Pedro Bay in Southern California. The yachts crossed the finish line at Diamond Head 11 days later — this maritime event culminated on July 26 with an awards ceremony at the Hawaii Convention Center in Honolulu, Hawaii, mere steps away from Waikiki.
Ocean cross-swells provided more than a challenge and resulted in fatigue and frustration for many yachtspersons as such currents played havoc with efficient sailing techniques, especially for the smaller and slower boats. One team relayed a message that stated, " On land, I will miss thrashing about the boat, getting vibrant bruises that connect to form geographic regions all over my body."
Vital communications during the race were provided by an Iridium satellite phone that enable the crew members to stay in contract with the race coordinators, family, friends, and fellow sailors. These devices operated flawlessly and ensured a measure of safety for all aboard the yachts in addition to the aforementioned communication capabilities.
Eighty-one yachts completed the course, manned by 678 sailors. Nine yachts retired from this year's race, while seven returned to the mainland and, unfortunately, one sank at sea. Many tales of adventure and the ability to face the challenges of this ocean race will run the gamut of topics from high and low speeds, gourmet meals to freeze-dried mush, perfect moonlight nights to threatening squalls, freezing cold to baking in a broiling sun with little relief... and the participants were particularly glad they participated in this nearly 11 day race.
Joining the crew of the Hula Girl was Silvano Payne, the CEO of Satnews Publishers (see photo to the left: from left to right — Ali, John, John, Jimmy, Wayne, Tom George, Silvano Payne and Captain Patric, aboard the Hulu Gal.)