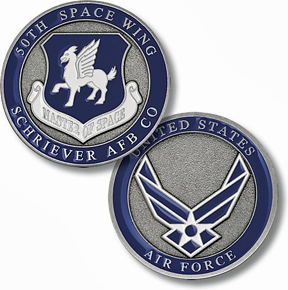 [SatNews] The 3rd Space Operations Squadron will celebrate the Defense Satellite Communications System B10 satellite's 20th anniversary on orbit November 28th—the anniversary holds significant importance for the squadron and for the Air Force, in part because the system was designed to operate for only 10 years.
Launched from Cape Canaveral, Fla., November 28, 1993, DSCS B-10 was designed to provide wideband military communications to U.S. Strategic Command users. Following launch it was positioned over the Indian Ocean and served in the active DSCS constellation for more than 18 years before transitioning to a test asset in 2012.
Though it was built with 1980s technology, B-10 has provided critical communications service to warfighters throughout the many worldwide conflicts that occurred during the past two decades. More recently, contractor and 3 SOPS engineers managed to squeeze even more use from the aging vehicle.
Most test assets perform their duties from a super-synchronized orbit at least 314 km above the geostationary belt. This one, however, occupies a slot in geosynchronus orbit above the United States.
"We wanted to hold it in place like an operational satellite so we could test how DSCS communications payloads respond to software patch updates," said 1st Lt. Alexander Fiore, DSCS engineering chief. "The vehicle is located near a stable point considered a 'gravity well,' so we don't have to perform station keeping maneuvers."
Fiore said despite the fact that the vehicle is low on fuel, 3 SOPS engineers and contractors from Lockheed Martin expect it to remain a viable test asset in the geostationary belt for another two years thanks in part to its stable location.
"The B-10 vehicle allows our team to test various procedures out before we implement them on an operational asset. We have more patches to test, so it's going to continue to be valuable," Fiore said. "Once we've reached the fuel threshold, we'll send it into a super-synched orbit and determine its extended usefulness from there."
Squadron members and contractors from Lockheed Martin will celebrate B-10's birthday on the 3 SOPS operations floor Nov. 27.
"November 28 marks a historic day for 3 SOPS and the 50th Space Wing," said Lt. Col. Chadwick Igl, 3 SOPS commander. "DSCS B-10 has been providing critical space effects to the warfigher for the better part of two decades . In its present capacity as a geosynchronous test asset, we have been provided with a unique opportunity to gain feedback on software patches that are critical to the entire DSCS constellation to provide secure, reliable wideband communications to America's warfighters. I want to personally thank the men and women of 3 SOPS, Lockheed Martin, and Aeropsace who acquired and operated this vehicle with pride and dedication throughout its 20 years on orbit."
But wait, there's even more on the anniversary front...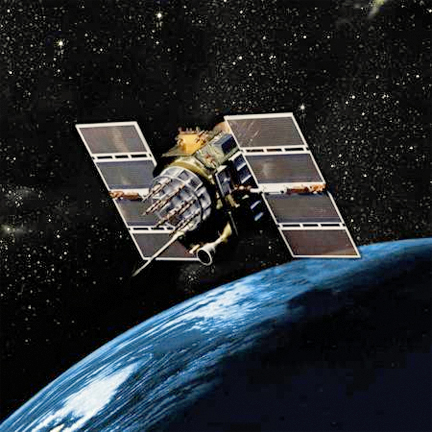 As members of the 2nd Space Operations Squadron recognize and celebrate Global Positioning System Satellite Vehicle Number-23's 23rd birthday November 26, they'll do so with fond memories of the satellite's service to military and civilian users throughout the world.
Launched on November 26, 1990, SVN-23 gave military and civilian users another tool for determining position, navigation and timing, but during its 20-plus-year life, it also represented the GPS team 2 SOPS' ingenuity, innovation and problem-solving abilities.
One of the first GPS Block IIA vehicles to reach orbit, SVN-23 represented the latest GPS technology and introduced new sensors and longer lasting data processing memory.
Ted Mogey worked in the squadron as a contractor engineer and Mark Drake served as a satellite vehicle operator. Mogey and Drake powered up SVN-23's payload for the first time in 1990 and still support the vehicle today.
This is more than another birthday. Boeing engineers designed SVN-23 to perform its duties for more than 7 years. In operation for more than three times its expected life, SVN-23 still orbits Earth twice every day, providing position, navigation and timing to approximately 3 billion users worldwide.
Its longevity of service has had its share of challenges.
On December 23, 1993, 2 SOPs operators noticed something amiss. Analysts and engineers in the squadron eventually determined that one of the vehicle's solar-array wings had suffered an electronics malfunction, so manual positioning [or slewing] of its arrays ensued for many years.
"Remarkably, the 2 SOPS/2nd Space Control Squadron team kept finding ways to keep the satellite operating," said Lt. Col. Matthew Brandt, 2 SOPS director of operations. "By the end of 2001, they determined the arrays had degraded to the point that SVN-23 could no longer be operated under a slewing regime."
The vehicle was transferred to the 1st Space Operations Squadron for anomaly and disposal operations. Engineers put its solar arrays into dormant mode and turned off the satellite's payload. During the next few years, however, 2 SOPS team members figured out a way to solve the problem. They recalled the satellite from 1 SOPS and powered the payload back up in June 2007. It has been providing GPS signals ever since. In fact, it features the most accurate time keeping of any GPS IIA vehicle on orbit.
"We've reached a point in space operations, much like in the flying community, that our satellites are sometimes older than their operators," said Lt. Col. Thomas Ste. Marie, 2 SOPS commander. "I was a member of 2 SOPS as a second lieutenant when this satellite flew past its design life in 1998. It's simply amazing that a vehicle designed to last seven and half years has made it to its 23rd birthday. It is a credit to the operators, analysts, maintainers and engineers on both the government and contractor sides who all worked to diligently to preserve its mission capabilities."
Articles by Scott Prater.