L3Harris Technologies (NYSE:LHX) has received Inmarsat Global Xpress (GX) Category 1 type approval for the company's Ka-band 60 and 96 centimeter Very Small Aperture Terminals (VSAT).

L3Harris' Panther II is the first terminal equipped with the iDirect 950mp core module to receive Category 1 type approval for operation over Inmarsat's commercial GX service. GX is the world's first and only globally available, high-speed wideband network, owned and managed by a single operator.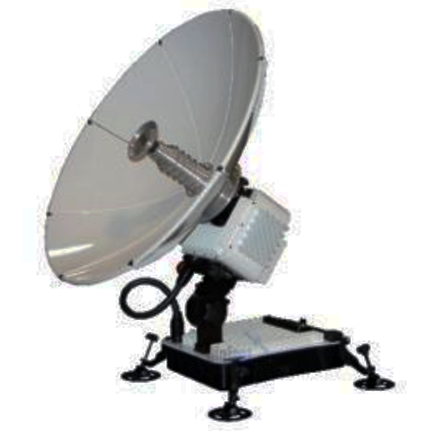 The Panther II VSAT is fielded world-wide by customers who operate them over the Wideband Global SATCOM (WGS) constellation. The Inmarsat GX Category 1 type approval now gives users the ability to own a single terminal that can be configured for use on a commercial Ka-band network.
Chris Aebli, President, Global Communication Systems, L3Harris, said obtaining Inmarsat type approval on the firm's Panther II terminal enables the company to provide customers with more end-to-end connectivity options and interoperability.
Keith Gammon, Director, Product Development, Inmarsat, added that as a long-time trusted partner to the U.S. government, the company designed Global Xpress with government mobile users in mind, thereby, boosting the effectiveness, flexibility and resilience of military satellite communication systems. With the Inmarsat type approval of L3Harris' Panther II terminal, expeditionary users now have more ways to access reliable and highly available commercial wideband capacity in parallel with their WGS network.