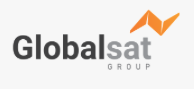 This new hire will use his expertise in conducting business in Latin America—he has 'been there and done that'.
Globalsat Group LLC is pleased to announce that, effective immediately, it has appointed Mr. Arturo M. Blanco, CPA, as the Chief Financial Officer of the Company. The company's staff welcomes Mr. Blanco to the management team of the Company in the US, which oversees operations in all seven countries where Globalsat Group has local affiliates.
According to CEO J. Alberto Palacios, "although we already run a modern organizational structure, under the expert hand of our new CFO we will be able to streamline operations, increase productivity and maximize return on investment by standardizing and integrating processes and, especially, use predictive analytics to better respond to our diverse client base."
Mr. Blanco adds that "there is an increasing amount of business being done in Latin America which requires meeting a special set of challenges, involving organizational, financial, regulatory and human factors. I have successfully met this kind of scenario before and look forward to doing it again, this time working with a bold group of people to meet the special needs of clients which cannot wait for slow processes or suffer service outages. Globalsat Group's success lies in the unique handling of mission-critical telecommunications among diverse clients; we will now go beyond our already excellent levels of service and make the company even more efficient and profitable."
The new CFO's extensive expertise in multi-entity business scenarios will be of particularly high value to the Globalsat Group, currently comprised of seven companies operating out of seven countries in the Latin American region, with plans on expanding to other territories in the near future. Mr. Blanco's extensive financial management background is uniquely suited to Globalsat Group's multi-country regional operation, providing satellite-based communication services throughout the Americas.
Globalsat Group:
https://www.globalsatgroup.com