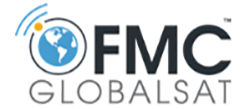 FMC GlobalSat Holdings Inc., a satellite communications and wireless services provider for geographically remote commercial operations, has announced that Emmanuel Cotrel, the firm's CEO, will be discussing new innovations in satellite and wireless connectivity at the IoT Evolution Expo.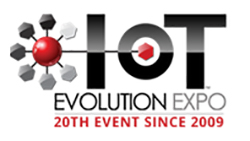 IoT Evolution will take place January 29 through February 1, 2019, at the Fort Lauderdale Convention Center. FMC GlobalSat will also showcase its hybrid IoT and broadband connectivity suite at booth 1406 throughout the exhibition.
Cotrel will participate in the session, "LPWAN in Space: Think You Can't Get Ubiquity in Those Hard to Reach Terrains? Think Again," on January 31 at 2:15 p.m. In his remarks, Cotrel will share perspectives on deploying hybrid wireless-satellite solutions in remote locations. He will also speak at the co-located ITEXPO session, "Broadband Untethered: New Satellite Broadband Options for the Enterprise," scheduled for January 31 at 1:00 p.m. With a view toward near-term and mid-term developments in satellite capacity, Cotrel will discuss the necessity of serving current business connectivity needs while also ensuring that the technology is relevant to future demands.
FMC GlobalSat's 4G/LTSAT (Long Term Satellite) service offers hybrid connectivity leveraging the best features of wireless networks (4G) and current high-throughput satellite (HTS) channels to deliver seamless access in geographically remote areas and applications in-transit. Offering a usage-based subscription model which automatically switches traffic to the network with the best throughput at any given time, the service eliminates many communication failures and black-outs while reducing the need for human resource investment or effort.