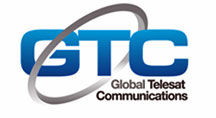 [Satnews] Globalstar Europe Satellite Services Ltd., a wholly owned subsidiary of Globalstar Inc. (NYSE MKT: GSAT) and Global Telesat Communications (GTC), a subsidiary of Orbital Tracking Corp. (OTCQB: TRKK), have announced that the Forestry Commission in England and Scotland is deploying Globalstar's SPOT Gen3TM messengers under a new sales and support contract with GTC.
With the deployment of the new SPOT Gen3 devices, the Forestry Commission is improving the safety of its staff when working in areas with unreliable mobile phone and radio communications.

In an emergency situation, lone workers can press a single button on the SPOT Gen3 to alert emergency services via the GEOS International Emergency Response Coordination Centre (IERCC). The SPOT Gen3 uses Globalstar's advanced satellite network for communications, even in remote regions. The SPOT Gen3's tracking feature can also help locate forestry staff if there is an incident and they are unable to press the emergency button. The SPOT Gen3 can be pre-configured to send location data to a central co-coordinator every 2.5, 5, 10, 30 or 60 minutes, providing the device is moving.

The Forestry Commission selected the SPOT Gen3 because of its small size and ease-of-use as well as its long battery life and affordability. The Forestry Commission has already deployed the first 200 units nationwide with the intention of deploying approximately 550 SPOT Gen3s over the next 12 months.
"In an emergency situation, particularly if a person is in danger of going into shock, having a device that is quick and easy to use is paramount. We wanted something small enough to fit in a pocket, yet able to provide a lifeline in critical situations," said a spokesperson for the Forestry Commission. "Many members of our team work in the most remote parts of the UK which are unreachable by radio and mobile phones. With the SPOT Gen3, they have a satellite-based device that brings peace of mind."

Global Telesat Communications' Managing Director, David Phipps, said, "The Forestry Commission is taking advantage of the latest developments in satellite technology to ensure its staff can be found and rescued in an emergency. Furthermore, with this reliable and flexible new technology, the Forestry Commission now has the ability to easily integrate satellite location data with an array of sophisticated third party applications enabling them to not only protect employees, but to more effectively manage their land and support their mission."