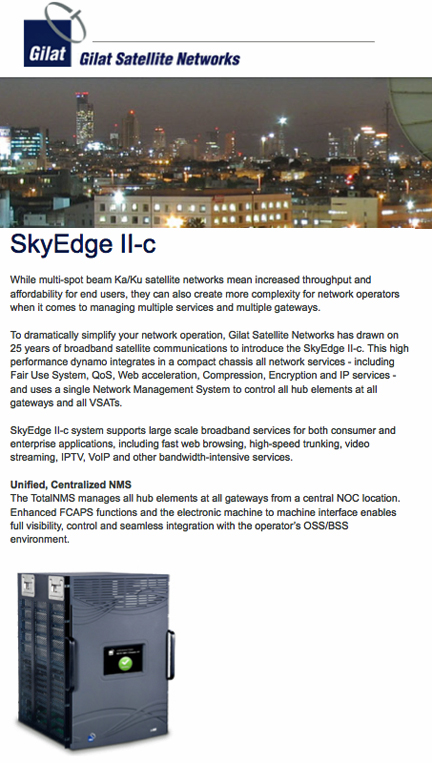 [SatNews] Gilat Satellite Networks Ltd. (NASDAQ: GILT was awarded a three year contract by...
...the Peruvian Ministry of Education to provide SkyEdge II-c hub and 'Aries' VSAT equipment, installation, maintenance and technical support, aimed to provide Internet connectivity to 2,600 schools nationwide. The contract, valued at $12.8 million, is part of the Ministry's Directorate General of Educational Technologies' (DIGETE) initiative to bring Internet connectivity to thousands of Peruvian school children in an effort to reduce educational disparities in the country.
Gilat's SkyEdge II-c Aries is a compact high-throughput VSAT, designed to enable high speed broadband services and FUP (Fair Use Policy) while meeting cost efficiencies which are at the heart of government sponsored projects.