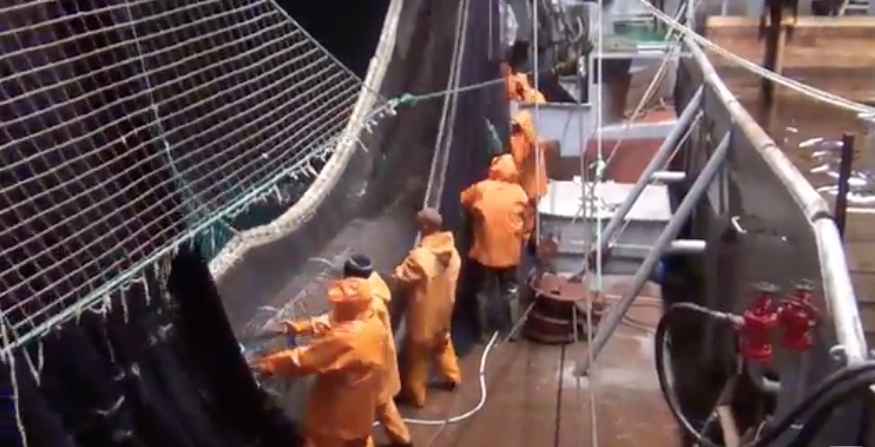 Those who head out when the seas are rough to ensure fish can be on our tables deserves a few things to make their time on board more comfortable, and Orange is providing those basic elements.
Russian fishing fleet operator Dobroflot Corporate Group has chosen a fully-managed maritime satellite solution from Orange Business Services to connect its 14 vessels and onshore operations. The solution makes it possible to access business-critical applications onboard, wherever the vessels are located. It also provides crews with a full range of ship-to-shore communications and entertainment services, allowing for more comfortable working conditions during the long periods at sea.
Dobroflot is the leading manufacturer of canned fish in the Far East. The fully-managed solution gives the fleet access to corporate applications for seamless work onboard. Along with the VSAT-based network, which offers a guaranteed speed of 2 Mbit/s, Orange provides all the necessary equipment, installation and maintenance services. The complete solution also incorporates voice communications and traffic optimization, all delivered within a single contract for a simplified, fixed monthly payment.
Yuri Badodin, Technical Director, Dobroflot Corporate Group stated that harvesting and processing fish during long periods at sea is tough work, and modern ICT technologies can help the entire crew stay connected. Another of their main goals was to introduce new communication technologies on their vessels, and we wanted an out-of-the-box communication solution with a predictable budget. Our partner Orange Business Services has offered us just that.
Richard Van Wageningen, senior vice president, Indirect, Middle East, Africa and Russia, Orange Business Services added that Orange has connected hundreds of vessels all around the world with satellite services, but this is their first fully-managed maritime VSAT solution in Russia. As a leader in the fishing industry, Dobroflot Corporate Group understands just how crucial it is to have reliable connectivity. It is certain that the solution will help with the digital transformation of its business, introducing them to new opportunities for work at sea.
http://www.orange-business.com/en