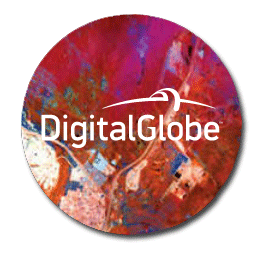 As Hurricane Irma churned through the Caribbean and up Florida's coast, DigitalGlobe's satellites have been capturing high-resolution images of the storm's damage.
Imaging in the Caribbean became possible over the weekend as the clouds moved out of the area. The before-and-after imagery below was captured between Friday, September 8 and 11 of several places in the Caribbean: Tortola, Turks and Caicos, Sint Maarten, Necker Island, Barbuda and Saint Martin.
The "after" images were taken by DigitalGlobe's WorldView-3, WorldView-2 and GeoEye-1 satellites, with the dates included in the file names. Once the weather moves further out of the area, DigitalGlobe will be offering more images for viewing.

DigitalGlobe has also publicly released pre- and post-event satellite imagery of the areas affected by Hurricane Irma through the company's Open Data Program, which provides imagery to support recovery efforts in the wake of large-scale natural disasters. Humanitarian OpenStreetMap Team (HOT) set up mapping tasks for Irma using DigitalGlobe imagery in preparation for the storm.
Additional tasks will be established once more post-event imagery is available, as will a Tomnod crowdsourcing campaign. Finally, DigitalGlobe is supporting Team Rubicon, which is using our imagery and tools in their disaster response.