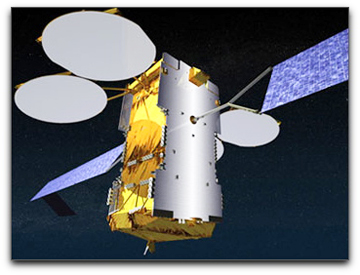 Eutelsat Communications has announced the successful completion of the UK-built communications module for its high-speed broadband communications satellite, KA-SAT.
The communications module —– the heart of the satellite, designed to receive and transmit broadband services to and from Internet users — has now been transferred from
Astrium
's high-tech manufacturing facilities in Portsmouth to Toulouse, France, and integrated with the satellite's service module for testing before its scheduled launch at the end of 2010.
The completion of this module brings the prospect of high-speed 10Mbps broadband access one step closer for the UK's rural communities.
Eutelsat
's existing
Tooway
™ satellite broadband service, launched in the UK in April 2009, already provides a 3.6Mbps broadband connection to UK consumers via a satellite dish and modem, from just £22.50 per month. Following the launch of Eutelsat's
KA-SAT
spacecraft, a dedicated new satellite infrastructure specifically optimized to deliver broadband to homes beyond the range of terrestrial networks, broadband speeds will rise to 10Mbps with higher speeds possible to meet the future needs of consumers for increased internet bandwidth.