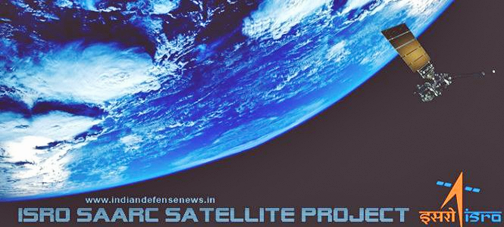 Bangladesh is likely to sign a deal with India for the proposed South Asian Satellite, a regional common satellite that will serve six South Asian countries.
Bangladesh is expected to benefit from the agreement as that nation would be able to use one of the eight transponders of the satellite, said Shahjahan Mahmood, chairman of Bangladesh Telecommunication Regulatory Commission. India will launch the satellite shortly, and other neighboring countries such as Bhutan, Nepal, Sri Lanka and the Maldives will also take part in the initiative. Both Bangladesh and India have already finalized the draft of the deal, the BTRC chairman added.
Indian High Commissioner Harsh Vardhan Shringla and Mahmood will sign the deal on behalf of their respective sides. State Minister for Foreign Affairs Shahriar Alam will also be present at the ceremony. Mahmood said the satellite will not impact the Bangabandhu-1 satellite commercially and technically The government is expected to launch Bangabandhu-1 on December 16 this year — around 70 percent of the satellite-building work has been completed. The ground station building work will also be completed shortly.
Indian Prime Minister Narendra Modi first raised the idea of the South Asian satellite in November 2014. The initial plan was to call it Saarc satellite, but it has been renamed as the South Asian Satellite after Afghanistan and Pakistan pulled out from the project. Delhi will design, build, launch and maintain the satellite for the benefit of the six nations in various fields that include telecom and telemedicine.
The South Asian Satellite's lifetime will be 12 years, with the ability to cover the Saarc region with eight transponders.
Article sourced from The Daily Star.