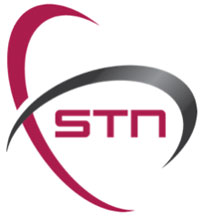 [Satnews] STN has appointed Mr. Anver Anderson as the company's new General Manager—he is responsible for on-going and new initiatives that include global sales, marketing outreach and team development.
Anderson has decades of experience leading internationally diverse, multi-cultural and multi-disciplined business teams on a global basis. For many years, Anderson led a UK-based consultancy specializing in business development, strategic market planning, project management and product evaluation and development. Anderson will be instrumental in the next phases of STN's development, bringing with him a vast and diverse knowledge of the industry complimented by a keen perspective and progressive zest.
Prior to joining STN, Anderson held corporate executive positions, including Chief Sales Officer with a European teleport operator, Vice President for Asian operations for a leading global manufacturer of modems, modulators and hub systems, as well as Business Development and Sales & Marketing director roles with world-leading satellite operators.
"I'm extremely pleased to be joining the team at STN," said Anderson, "There's such a great feeling of vigourous energy and dynamism in the company. What STN has achieved in only 11 years is really incredible and I'm invigorated and delighted to have joined at a critical stage of the next development phase."