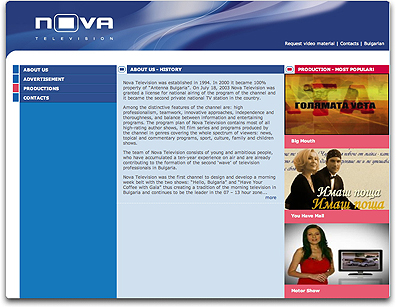 SES ASTRA is helping to make many Croatians happy with extra television coverage, as the result of an agreement with CME group to deliver Nova TV.
This is the first Croatian channel on ASTRA, an SES company [Euronext Paris and Luxembourg Stock Exchange: SESG], to broadcast via its
23.5 degrees East orbital position
.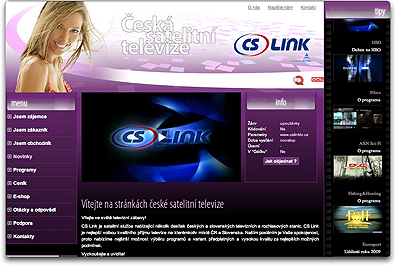 "The start of Nova TV on ASTRA further increases the attractive program range available via this very important orbital position and shows that
we succeed in developing 23.5 degrees East into a prime orbital position for Direct-to-Home (DTH) television reception
," says
Alexander Oudendijk
,
Chief Commercial Officer of SES ASTRA
. "After our very successful start in the
Benelux and Central and Eastern European
markets, we further extend our activities and prove that we are able to generate demand in highly dynamic and attractive markets."
SES ASTRA today reaches 1.1 million households in the Benelux, Czech and Slovak Republic and offers nearly 400 digital TV- and radio channels via its 23.5 degrees East orbital position
. The channel offer on 23.5 degrees East includes successful bouquets such as
Canal Digitaal, TV Vlaanderen, CS Link and SkyLink
. With dual reception devices, these households can at the same time receive ASTRA services from 19.2 East. Through the active promotion of this dual feed reception, SES ASTRA has succeeded to establish 23.5 degrees East as a new prime DTH position.
In Croatia,
380,000 or 85 percent of the satellite households receive services via ASTRA's 19.2 degrees East orbital position
. These households can now easily upgrade their satellite dishes to add the full range of services from 23.5 degrees East including Nova TV.
The
General Director of Nova TV
,
Drazen Mavric
, said: "We are very pleased with the agreement that we have signed with SES ASTRA. The transmission of our channel via the ASTRA satellite system gives us significant technical reach and allows us to reach every Croatian household. This will be a strong base to achieve our growth objectives and follow our long term strategy."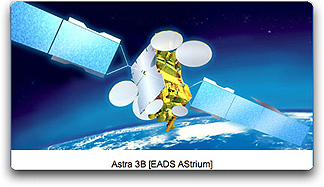 SES ASTRA recently further strengthened its satellite fleet available at 23.5 degrees East. It has moved its ASTRA 1G satellite from 19.2 degrees East to 23.5 degrees East and will launch a new satellite,
ASTRA 3B
, by the end of the year. ASTRA 3B is currently being built by
EADS ASTRIUM in Toulouse
.