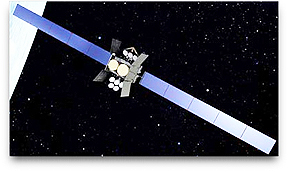 The launch of the WGS-2 satellite via Atlas V has been scrubbed.
The launch was to occur at 9:24 p.m. EDT from the launch pad at
Space Launch Complex 41
at Cape Canaveral. The cause? The launch team detected an anomalous leak rate in the
Centaur
upper stage oxidizer valve.  The operation was secured for the evening and the team commenced the standard detanking procedure.  Once the cause of the leak is understood, the team will begin planning for a new launch date in coordination with the U.S. Air Force and Eastern Range.
As of Wednesday morning
, and after a preliminary review, Air Force and
United Launch Alliance
mission managers have determined the launch of the Atlas V WGS-2 mission will not take place prior to the scheduled Air Force
Delta II GPS IIR-20
mission, which is slated for March 24. A review of the timeline of the work needed to inspect the
Atlas V
, fix the identified problem, and prepare for a rescheduled attempt, revealed it could not occur prior to the Delta II launch date.  Launch managers are also aware of the scheduled Space Shuttle
Discovery
landing for late March and will work with the
45th Space Wing
to request an open launch date on the Eastern Range when the determination is made the Atlas V is ready for a second launch attempt.  The March 17 launch attempt was scrubbed when an anomalous leak rate was detected in the Centaur upper stage oxidizer valve. Further updates on the Atlas V WGS-2 mission will be released when available.