Global connectivity supplier, HUBER+SUHNER has unveiled its "System Solutions" capabilities along with its comprehensive RF-over-Fiber (RFoF) portfolio.
The System Solutions is for applications in the SATCOM industry, the RFoF Series provides a host of benefits to the user, including immunity to electromagnetic interference (EMI), radio frequency interference (RFI) and electromagnetic pulse (EMP); enhancing the security of the link by making it difficult to intercept or tap.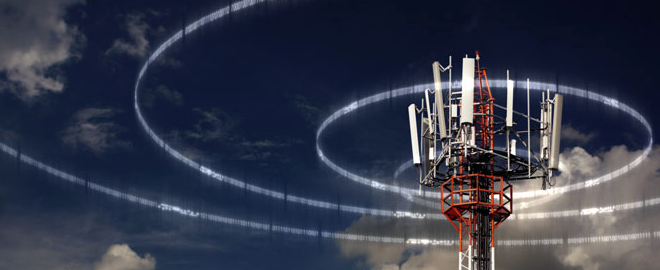 In support of rapid deployment, the RFoF solutions are focused on significantly increasing link distances, while providing meaningful light-weighting and cable footprint reduction advantages, all of which are key attributes in mobile applications.

Roman Buff, Market Manager of Aerospace at HUBER+SUHNER stated that it is essential that connectivity remains stable and uncompromised, especially in SATCOM applications. Their RFoF solutions are ideal as they provide enhanced security and performance benefits compared to other offerings in the market today. The main difference between RFoF and other traditional RF systems is the use of active components, compared with the passive component focus of the past. HUBER+SUHNER is committed to continuing to play a leading role in this major technological transformation in the connectivity market.

The standard RFoF modules are available in 1, 6 and 12 ports and cover frequencies from 100KHz to 40GHz. The RFoFSeries includes simplex, duplex, low noise, integrated WDM as well as the company's game-changing Power-over-Fibercapabilities.

Also on display at the show is the company's phase invariant cabling assembly, the Minibend CTR and Mini141 CT. Developed for phase critical applications requiring highly precise and stable electrical length connectivity, the MinibendCTR/Mini141 CT family combine the company's industry-renowned flexibility and solderless bend-to-the-end technology with its leading phase vs. temperature performance.

Buff added that the Minibend CTR and Mini141CT are stable, reliable interconnect solutions with the ability to satisfy a number of customer needs in critical SATCOM applications. They are constantly evolving and moving with the industry and are striving to future-proof their solutions and the Minibend CTR product family is no exception. They look forward to discussing how their solutions can bolster their customers' networks and ensure continued connectivity.