ASU's Pulsed Plasma Thruster Team caught lightning in a bottle last Saturday — as long as a vacuum chamber counts as a bottle.
The team, part of ASU's Sun Devil Satellite Laboratory, was testing a new way of starting a pulsed plasma thruster without using a spark plug, team leader and Professor of Aerospace Engineering Daniel White said.
"In a PPT, we intentionally create a spark in a discharge gap, and that spark will ablate, or turn into a gas, a Teflon slug that's at the front face of the electrodes," White said. "That Teflon slug will be accelerated out of a nozzle to produce thrust."
PPTs take advantage of the conservation of momentum to move objects in space, White said.
He said one of the main challenges of designing one such thruster is keeping it durable.
"One of the shortcomings of the, sort of, current state of the art PPT's, is the spark plugs are a life-limiting item," White said. "They tend to fail after a number of pulses. We are looking for ways of working around that."
The lightning in a bottle, then, was a method of creating an appropriate electric pulse without the use of a spark plug, White said.
"Right now, what we're working on is a test rig to try and characterize some of the different ways of initializing a discharge," White said.
They did this by increasing the voltage between two electrodes enough to create a pulse through empty space.
Aditya Van Der Khuller, a sophomore majoring in aerospace engineering and the project lead of the PPT team, said he plans to integrate the thrusters in a small satellite.
"This is geared toward cubesats, and cubesats are basically these satellites that are about the size of a loaf of bread … and when they're in orbit, they're usually in Low Earth Orbit," Van Der Khuller said.
Because spark plugs are such a life-limiting factor, Van Der Khuller said, the team has put great focus on replacing them.
He said it has been a fun endeavor.
"It's been a great project and a great learning experience, and hopefully we can make a small step toward changing propulsion in the world," Van Der Khuller said.
Creating a thruster from scratch has not been easy, Van Der Khuller said. Luckily, he said having a dedicated team made it obtainable.
"I've managed to gather a lot of really talented and motivated, great individuals who … work together and make great progress," Van Der Khuller said.
One of those individuals, Tyler Lanes, a junior studying aerospace engineering, said the project has been rewarding.
"Everything that we have now is progress from where we've started," Lanes said.
He said they reworked everything the team before them had made, and have advanced the project much further.
Lanes leads the SolidWorks portion of the team, which builds models out of the software.
Now, he said they have a new project.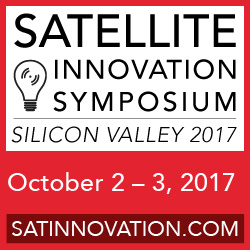 "
We're working on the radios so that we can communicate and relay data from inside the vacuum chamber wirelessly
," Lanes said.
Lanes said the project has been as exciting as it has been rewarding — more so than restricting himself to book work.
"Having this real-world experience... is definitely going to be really, really helpful," Lanes said .
The Arizona State University's infosite is accessible at this direct link...